FORECLOSURE AUCTIONS
MAINE -USA
GOVERNMENT AUCTION SALES - STATE COUNTIES AND CITIES
TAX FORFEITED REAL ESTATE
There are a total of 16 counties in Maine and 500 cities, towns, and municipalities charged with the collection of taxes. Taxes are collected by three different governmental agencies; the state, counties, and each municipality. The basic local government is the municipality and property taxes are normally assessed and collected at the local level. Property is therefore acquired and disposed of by each municipality in the organized area of the State.

Why are we different? Success Stories! Why are we better? Techniques that work! Not just theories!

READ OUR LATEST NEWSLETTER - CLICK HERE

These jealously guarded secrets revealed by an expert with over 25 years experience in this incredible and exciting business.
Earn fantastic rates of return on your investment.
Use the power of compounding to build your wealth.
Acquire deeds to real estate at unbelievable low prices.
Buy Low - Sell High.
Houses for less than $5,000.
Residential lots for less than $500.
Earn 18% to 36% annualized yields investing in government issued tax lien certificates.
Learn how to acquired properties before the tax sale from delinquent property owners for pennies on the dollar.
Learn how to research and acquired properties at tax forfeited land auctions.
Learn how to research tax lien certificates before investing. Avoid the pitfalls.
FOLLOWING ARE SOME TYPICAL SUCCESS STORIES
I hope I can add you to this list soon.
From: "Bevan White" mango@rochester.rr.com
To: "Roy Stubblefield "roys@wt.net
Subject: taxsales
Date: Sat, 14 Oct 2000
Hello Roy and fellow workers. Just thought I would drop a line and let everyone know about the success tax delinquent properties have been fro this year.
This letter is to try to encourage everyone to follow through on the business, not to speak of these accomplishments. I have wrote other letters keeping you up with progress so far this summer. I've attended auctions and wrote letters. I've got properties at the auctions and through letter writing for $100
This summer started with $7000 to invest in property. Already I am receiving $450 a month for 4 properties I have on payment plan. I just bought 3 more vacant lots for a total of $800. 2 of these lots were properties right next to one I got at auction and was out bid on. The guy that out bid me never came through with the money so I called the county and bid on these and my bid was accepted. I got the property cheaper this way than at the auction. These properties with my selling price far below assessed value will bring me $8,000.
I just put an ad in the local pennysaver and have already had quit a few calls.
Now the news I'm really excited about. I just purchased by first house: 5 bedroom, 2 story house assessed a year ago for $25,000. I bought for $3500. The day after purchasing the house I went over and talked to the renters. They were kind enough to let me go through the house. They have lived there for 3 years, been paying $500.00 a month and don't want to move and have considered buying it before.
So the very least I will be collecting $500 a month from this place on a $3500 investment. So up to date my $7000 investment I have will receive $950.00 a month, at least until I decide to sell the house or not plus I have $8000 of selling property which I am receiving calls on let along what money I have in the bank.
Oh yes, plus I fit 1 month and a half vacation time at a very busy time, so I definally could of made more. Has it been fun and successful? Definally fun and I think its been successful, for missing a month and a half and really only working "very little" part time. If I sold the house for half the assessed value and sell what properties I have left that would be $20,000 or $13,000 in my pocket from maybe 5 months of part time work. If I would of worked full time at it, I'm sure I could of doubled that easily.
Recently, I received a tax lien list from the county I'm at and it will be 18 months before these will be foreclosed on so it is time to start letter wrightin again.
Thanks again. I hope this encourages everyone to keep moving forward on the business. It certainly is fun and profitable.
Bevan White
---
X-From_: cswaine@leiton.com.au Wed Jan 3 22:31:49 2001
From: "Clinton Swaine" <cswaine@leiton.com.au>
To: "Roy Stubblefield" <roys@wt.net>
Subject: Re: Catching Up
Date: Fri, 29 Dec 2000 16:44:14 +1100
X-Mailer: Microsoft Outlook Express 5.00.2615.200
Roy, thank you so much for your prompt reply. I hope you enjoy your travelling next year and will definitely try and find a time to catch up with you in between your journeys. Here is a success story for you outlining some of our results:
Dear Roy,
Just a quick note to thank you so much for such a fantastic site. I have checked out so many sites on tax deeds and nothing comes close to yours. I started buying tax deeds four months ago and have since acquired 237 properties across the country. We have a couple of fantastic properties we have picked up including 12 acres of commercial property for only $27,500 worth $500,000. We are also in the process of foreclosing on 520 properties and expect to get the deeds to at least 160 of them. I also purchased 90 properties from one county for $12 each. Some were not particularly great but there were many parcels worth between $1000-$8000. The total value of our portfolio at the moment is $2.3 million. We have also been acquiring a large amount of cheap construction equipment which we can use to clear our land and dig foundations, giving us an even larger range of options of how to dispose of our property. Once again thank for your fabulous support and if I can assist anyone please do not hesitate to pass on my email cswaine@leiton.com.au, and I cannot wait for your book to be released (just don't give away ALL our secrets!!).
Clinton Swaine
Melbourne, Australia

Roy
FUN AND PROFITS IN TAX FORFEITED LANDS
http://www.taxsales.com
The most visited site of its kind on the internet.
Get Your FREE email address at:
http://taxsales.mail.everyone.net/email/scripts/loginuser.pl
Click on the Banner below to Subscribe to our FREE newsletter.

Robert, in Phoenix, Arizona, just acquired 3 properties which consisted of 2 vacant lots and a small home. He paid $50.00 for each from the delinquent property owner who had no intention of redeeming, using one of the techniques in our manuals.
Paul in California, acquired a home worth about $60,000 for less than $5,000 prior to the tax sale, using one of the techniques in our manuals.
Jesse, in Texas, just acquired a home on a golf course worth about $110,000 for a little over $7,000 total. He did not have to go to the Auction and compete. He used one of the techniques which we have developed over the years and is revealed in our manuals.
Another couple in Northern California have acquired several properties for $100 from the delinquent property owner prior to the tax sale.
John, in Oklahoma acquired a nice two bedroom home for less then $2500 even after paying all the taxes and fixing it up for resale. He used one of the techniques in our manuals.
Rudy, from California, recently acquired a very valuable lot in Little Rock, Arkansas, for a little over $200, using one of our techniques. He is having a Realtor sell the property for him.

PROFIT MAKING MANUAL FOR THIS AND OTHER STATES ARE NOW AVAILABLE FOR EACH STATE
KNOWLEDGE IS POWER -THE LACK OF IT CAN BE VERY EXPENSIVE

HERE IS WHAT YOU GET WHEN YOU ORDER
Average size of these documents is 80 pages formatted for your favorite word processor.. These are not simple reports; they are comprehensive for each state.
1. Ten proven and tested profit making formulas and techniques.
2. Pertinent statutes relating to the collection of delinquent taxes and the sale of property for non-payment of taxes included in each state manual.
3. Form letters for your use in contacting the proper public officials are included in each state manual.
4. Form letters for contacting delinquent property owners prior to the sale and buying the property for a token payment.
5. List of public officials to contact. This list can be imported into your favorite database and used to mail merge letters to the proper public officials.
6. Public record statutes.
7. Complete text of most statutes relating to taxsales.
8. Techniques that work - not just theories.
Order Now. Check out our specials. We accept credit cards.

CLICK HERE - Subscribe to our FREE Newsletter.
CLICK HERE - Read this incredible success story.
CLICK HERE for list of States and Materials Available. Order by credit card, by phone, or by ordinary mail.
CLICK HERE FREE DOWNLOAD - FAQ AND WHAT OTHERS HAVE TO SAY
CLICK HERE Roy's Favorite Sites and Other Related Tax Sale/Lien Sites.
OTHER VERY IMPORTANT LINKS

CLICK ON THE STATE OF YOUR CHOICE FOR VALUABLE INFORMATION REGARING TAX LIEN CERTIFICATE SALES AND PUBLIC AUCTIONS OF TAX FORFEITED REAL ESTATE
STATE NAMES PRECEDED BY AN * OFFER TAX LIEN CERTIFICATES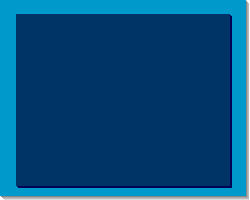 CLICK ON THE LINK BELOW TO GET YOUR PERMANENT
FREE EMAIL ADDRESS WITH GLOBAL ACCESS
MOST RELIABLE EMAIL SERVICE ON THE INTERNET
SEND AND RECEIVE EMAIL WITH ANY SIZE ATTACHMENTS
SIGN UP NOW - YOU WILL NEVER KNOW WHEN YOU NEED IT
(c) Copyrighted 1997, 1998, 1999, 2000,2001 - Tax Research Foundation - All Rights Reserved.