NINETEEN WAYS TO MARKET FREE AND CLEAR LOTS
If you stay around this business and attend a lot of auction sales of tax forfeited real estate; you will have an opportunity to acquire hundreds of free and clear lots. What can you do with them? Here are just a few ideas. When you acquire your lots, the first step is to contact the county appraiser or tax assessor and get a document (appraisal card or record) showing the value they have placed on your lot. You use this to document its value.
1. Use as a down payment. Use your free and clear lot as a down payment on another piece of real estate at its full fair market value.
2. Use the lot as option consideration on a piece of real estate that you might like to invest in. If you can get a three to six months option with a lot that just costs you a few bucks at a tax sale, you can tie up a value piece of property for months. This gives you plenty of time to find a buyer. After you find the buyer, you exercise your option on the terms and conditions agreed up. Many times you can buy and sell it in the same escrow and put the profit in your pocket. You have nothing more invested than what the lot costs you at a tax sale.
3. Give lot for option. Offer to buy it back. Let's assume you offer a lot that has an assessed FMV (fair market value) of $10,000. You offer it as consideration for an option to purchase a $100,000 piece of property within six months with the lot being part of the consideration if you exercise your option. The owner does not want your lot. You simply offer to buy it back and you agree to buy it back for $10,000 payable at $300 per month including 10% interest on the unpaid balance, the first payment being due 30 days from the date of the option.
4. Lot plus cash for down payment. You have a $10,000 free and clear lot. You want to take title to a free and clear house with a fair market value of $60,000. You offer your $10,000 free and clear lot plus $10,000 in cash for a down payment and the owner is to carry back the balance. This is just like selling your lot for $10,000.
5. Lot plus cash for a free and clear single-family residence. You have just acquired a commercial lot valued at $20,000 using one of the techniques in our Fun and Profits in Tax Forfeited Lands Manuals. You want to purchase a medium priced free and clear single family home. The asking price is $50,000. You offer your free and clear lot plus $30,000 in cash (which you do not have) for the property subject to obtaining an 80% loan. When you obtain your $40,000 loan at escrow, the escrow officer writes the seller a check for $30,000. He writes you a check for $10,000. You now have a free and clear home value at $50,000 with a $40,000 mortgage. But, you also, have $10,000 in your pocket. It should be easy in this business to acquire free and clear commercial lots worth $20,000 or more for no more than $1,000 using the concepts, ideas, and techniques in the Fun and Profits in Tax Forfeited Lands Manuals.
6. Create paper against your lot and use the paper as a down payment on another property. Lets take the example of a $20,000 Free and Clear commercial lot you have acquired using some of the techniques in our Fun and Profits in Tax Forfeited Lands manuals. Here is what you do. Sit down at your computer and type up a first mortgage. You might want to use our Trust Manual to first create a trust. The trusts (on paper) loans you $20,000. You owe the mortgagee (the trust) $20,000 payable at $200 per month including 10% interest. The trust now owns a $20,000 piece of paper. The trust uses the mortgage paper to acquire other property. You as trustee of the trust offer this mortgage paper as a down payment on property you wish to purchase.
7. Use created paper plus cash to purchase a free and clear home. In this example you would use the $20,000 paper created abut plus $40,000 in cash (which you don't have) to acquire a $60,000 home, subject to you getting an 80% loan. What happens at closing? The seller receives from the escrow $20,000 mortgage paper (created above) plus $40,000 in cash. You receive a check for $8,000. You now own a $60,000 home with a $48,000 mortgage on it plus you own $200 per month on the created paper. (Is this sort of like no money down? Or, maybe it is just a little better. You can use your $8,000 to make payments until you can find a buyer or while you are collecting rent.
8. Use lots as a rolling option consideration. You have acquired 5 residential lots at a tax sale in a very nice subdivision. The lots have a FMV (Fair Market Value) of $10,000 each. You acquire them for $1,000 each or less at a tax sale or using one of the other techniques in our Fun and Profits in Tax Forfeited Lands Manuals. You have also located a prime piece of real estate ideal for development in the path of progress that you would like to control. Here is a possible solution. Offer one lot for a one-year option to purchase the property for $150,000 and roll the option by securing an agreement that your option can be extend up to four additional years by you deeding another of your lots for each year you wish to renew your option.
9. Sell your lots on easy terms (small down payment and small monthly payments). Use this paper to purchase other property.
10. Sell your lots on easy terms (see paragraph 9 above). Sell the paper at discount to raise cash to buy more lots.
11. Give the lot to your favorite tax-exempt charity and take a tax deduction for the donation at its current fair market value. It is best to establish this value by getting a report from the county appraiser or tax assessor as to their appraised value of the property. It would be difficult for IRS to argue with a value placed on a piece of property by another public agency. The amount of the donation is the fair market value as of the date of the donation. If it is worthwhile you might pay a local appraiser for a professional appraisal of the property. Every dollar you save in taxes is a dollar earned.
12. Exchange your lot for merchandise trade credits in a Barter Trade Club. If you live in or near a large city you can find many such organizations listed under Barter Organizations. There are several national barter (trade) organizations and you can usually make a real good deal with the local operator. I have always been able to trade for the up front membership fee and for any cash fees that they might try to impose. You can then use your merchandise trade credits for all sorts of items where you normally pay cash. I have traded for trips to Hawaii, automobiles, boats, coin collections, stamp collections, household appliances, medical, dental, chiropractic services, printing, computers and supplies, and a host of other items too numerous to mention here. These barter organizations love real estate above all other types of items that come into their organization. When you can purchase real estate for 10 cents on the dollar or less and trade it for 100% on the dollar for items that you normally have to pay cash; who could ask for a better deal.
13. Obtain the names and addresses of the adjoining property owners from the county tax assessment rolls and offer to sell to them.
14. Create paper on your lot. Then sell the paper at discount to raise cash.
15. Don't pay any property taxes. Allow your lot to be sold at a tax sale. Tax a tax-deductible loss or pick up the excess proceeds if it sells for more than the taxes (not available in all jurisdictions.)
16. Offer lot for prepaid services form your dentist, medical doctor, chiropractors, CPA, health club, advertising, etc. I try to always over trade. For example, I will trade a $5,000 lot to a dentist for $5,000 of prepaid dental script in increments of $100 each. It is easy to go to a stationary store and purchase some professionally looking certificates or create your own on with your modern word processor. I have the dentist sign each of the $100 certificates. The certificate simple states that this certificate entitles the holder to $100 in dental services from (FILL IN THE NAME AND ADDRESS OF THE DENTITS). I can now use this script for my family or myself. I also have the option of trading the script. For example if I have a favorite privately owned restaurant I might trade the owner $500 in dental script for $500 in script good for meals at his restaurant. This can go on and on. You use the script just like cash. It is fairly easy to trade for advertising in local news media. I once traded Thrifty Nickel (a national adverting give away) for $5,000 worth of advertising. I too the script in increments of $100 each. Can you imagine what I was able to do with that advertising script? I could go into almost any community in the country and trade for dozens of items from local merchants. They all need advertising.
17. Make your Financial Statement Look Great. Every chance you get acquire a lot, do it if the price is right (less than 10% of its FMV). Get appraisal reports form the local county appraisers or tax assessors. List these properties on your financial statement at the full fair market value. This makes you look really good with your local banker. You can increase your net worth dramatically using this simple technique.
18. Re-zone lots. Get rezoning on lots you acquire close to freeways in other highly visible locations that would be ideal for billboard advertising. Lease the lots to the billboard companies or put up your own and sell advertising space on it. Some very creative real estate people in large cities have acquired many of these very small un-buildable lots close to freeways and made a fortune doing it.
19. FINALLY: Sell your lot for cash. Pay IRS everything they have coming. Then go out and do it again.
---
NOTE: When you come up with other creative ideas; AND YOU WILL, share them with the rest of us. You can post them at http://www.taxsales.com/postit.htm
FUN AND PROFITS MANUALS ARE FOR EVERY STATE.
We have manuals for every state plus Washington, D.C, The U.S. Virgin Islands, Puerto Rico, and Guam. They are only 39.00 each. Visit the following websites to see what you get when you order.
KNOWLEDGE IS POWER - THE LACK OF IT CAN BE VERY EXPENSIVE
$39.00 invested in just one state manual could make you thousands.
ASK ABOUT OUR SPECIALS ON UPGRADING TO THE BEGINNER'S, INTERMEDIATE, OR SUPER SPECIALS. TO UP GRADE JUST EMAIL ME AT roys@wt.net.
GOOD LUCK TO YOU - PLEASE KEEP IN TOUCH - LET US HAVE YOUR SUCCESS STORIES - THERE ARE UNLIMITED OPPORTUNITES IN THIS BUSINESS. WITH OVER 3000 COUNTIES AND THOUSANDS OF CITIES, WHICH HAVE TAX SALES, MANY ON A MONTHLY BASIS, THERE IS PLENTY OF ROOM FOR EVERYONE WHO HAS THE AMBITION AND IS WILLING TO DO A LITTLE WORK TO MAKE A LOT OF MONEY.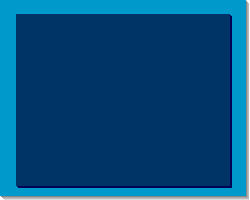 CLICK ON THE LINK BELOW TO GET YOUR PERMANENT
FREE EMAIL ADDRESS WITH GLOBAL ACCESS
MOST RELIABLE EMAIL SERVICE ON THE INTERNET
SEND AND RECEIVE EMAIL WITH ANY SIZE ATTACHMENTS
SIGN UP NOW - YOU WILL NEVER KNOW WHEN YOU NEED IT
(c) Copyrighted 1997, 1998, 1999, 2000, 2001 Tax Research Foundation - All Rights Reserved.
ONLY THOSE WHO DARE TRULY LIVE!
Tax Research Foundation
P O Box 1034
Manvel, TX 77578
Phone: 281-585-2211 (no calls on Sundays - Please)
Copyright - Tax Reseaarch Foundation 1997, 1998, 1999 All Rights Reserved.