John Meyer

This is what John had to say about Roy and Tax Forfeited Lands

Date:Tue, 11 Mar 1997 06:48:24 -0700
From:JOHN MEYER
To:RSTUBBLEFI@gnn.com
Being involved with tax forfieted property has completely changed my outlook on life. It is one of those deals you hear about occasionaly that seems too good to be true but I am here to tell you THIS IS FOR REAL and YOU can do it. I was 52 years old, had lost my job of 25 years and bounced around from job to job for a couple of years when I met Roy Stubblefield. From the time of that per chance meeting I got interested in tax forfeited property and have learned a college education's worth of material from Roy which started with reading his book "Fun and Profit in Tax Forfeited Property."
I was interested in learning about real estate, taken some of those boring home study courses full of manuals and video tapes that just drug on and on. I have looked at several other courses, most of which are full of dry legal material, but none that I have seen get to the heart of the subject the way Roy does in his manual. You can get started right away and learn as you are doing. As a former teacher, I can tell you that one of the most effective learning methods is to Learn While You Are Doing. You can learn the Tax Forfeited Property business while you are actually working it by using the manual.
Let me share with you a few examples of the enormous potential of this business.
1. At a county tax sale in a neighboring state my partner and I purchased 10 pieces of property for a toal of less than $2500.00. I sold one of the properties the next week for $10,000 which was 4 times what I had in the total of all ten of them. Another one of those pieces of property, which we paid $200.00, sold for $2500 cash, which just happend to be the exact amount we paid for all ten properties leaving the other properties to be all profit.
2. On another occasion I purchased an acre lot from a county in my state for $485.00. I sold it a month later to the people living next door to it for $3,000.00 or a 600% return on my investment. I have invested in stocks and mutual funds for a long time and have yet to see one that returned anything close to that.
3. Every year counties all over the nation publish a list of property to be sold for deliquent taxes due. On one such occasion we found an undeveloped acreage which was to be sold. We found the then current owner and told him he was about to lose the property to the county for taxes due. He agreed to sell it to us for $200.00 cash. We brought the taxes up to date and sold that property at a real bargin for $3600.00.
I could go on and on with various examples but I think you will get the idea of the potential from what I shared with you of my own experiences mentioned above. Anyone looking for an interesting and exciting way to make extra money will find it in Tax Forfeited Property. It doesn't cost a lot to get into it and the returns are fabulous. Make the small investment in the wealth of knowledge contained in Roy's book so you too can enjoy the excitement of FUN AND PROFITS IN TAX FORFEITED PROPERTY.
JM Oklahoma
---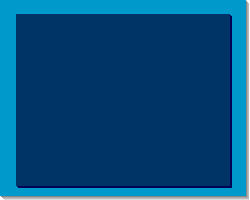 CLICK ON THE LINK BELOW TO GET YOUR PERMANENT
FREE EMAIL ADDRESS WITH GLOBAL ACCESS
MOST RELIABLE EMAIL SERVICE ON THE INTERNET
SEND AND RECEIVE EMAIL WITH ANY SIZE ATTACHMENTS
SIGN UP NOW - YOU WILL NEVER KNOW WHEN YOU NEED IT
(c) Copyrighted 1997, 1998, 1999, 2000, 2001 Tax Research Foundation - All Rights Reserved.
annual annualized auctionauctionsbarter bartering buy buying certificate certificates claim claimscontractcontracts county counties court courthouse courthouses deed deedsdistressdollar earn earning estate estates forfeit forfeited form formsfortunefortunes gold home homes house houses income invest investing investmentinvestmentsland lands lien liens lot lots money mortage mortgages notenotes optionoptions profit profits promissory property properties prospectprospectingpublic quite real retire retirement sale sales secure securedsell sellingtax taxes taxsales trade trades trading unique wealth wealthyyield yield